Hey Zastal! Let's score today!
Enea Zastal BC Zielona Góra is a basketball club, a five-time champion of Poland, which places in the forefront of the Polish basketball league.
The name "Zastal" is thought to be historical and this is exactly this name that is chanted loudly by the local fans during games. The club received the name in the 1968/1969 season, that is 20 years after its establishment.
For the first time, the team was promoted to the top basketball league in Poland in the 1983/1984 season and currently has played at this level continuously since the 2010/2011 season.
The prime of Zastal, which has lasted since the 2011/2012 season, is called "the golden era of the Zielona Góra basketball." Within this period, apart from 5 gold medals, the team has won 1 bronze medal and 2 silver ones in the Polish basketball league, as well as has gained a victory in Puchar Polski (the Polish Cup) twice. Zastal has played in the EuroLeague, the EuroCup Basketball where it achieved a place in the Top 8 teams, as well as in the VTB United League where in the 2020-2021 season, the team reached the play-offs and thus became one of the six best teams in the league.
The club can boast about a high attendance of the fans during games each year. The CRS hall, where the team has played since its promotion to the main Polish league in 2010, can seat even 5000 people. Many fans of Zastal go to games regularly in order to support their team. Various emotions expressed in the form of cheers and applause gather under the hall's celling and create incredible vibes!
Dzik Wsadzik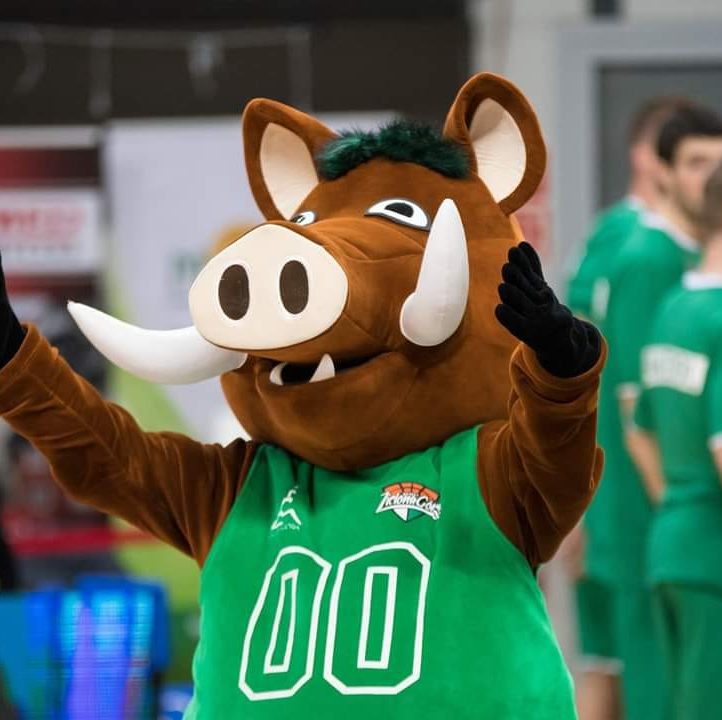 The club's mascot is a boar called Dzik Wsadzik (literally: the Dunk Boar) which encourages spectators to cheer and support the team during its games.
Popular figures
The most popular figures in the "modern" history of the club are: